The leading UK manufacturer for cardboard coffins
Bring special memories of your loved one to life with our fully customisable, cardboard coffins
Did your family member or friend have a passion for cars? A love for bird-watching? A sweet tooth? Or a favourite flower? We help you remember special memories as you celebrate their life with our strong, sturdy and lightweight cardboard coffins, onto which we can print any design.
View Brochure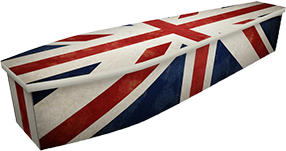 Extensive Coffin Range
Choose a Coffin
Pick a design from our existing extensive library of designs, in either wood or cardboard.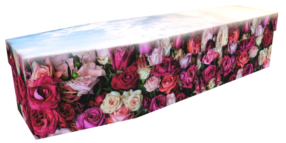 We Design It For You
Bespoke Coffin
You can work directly with our experienced design team, to create your own unique personal picture coffin, in either wood or cardboard.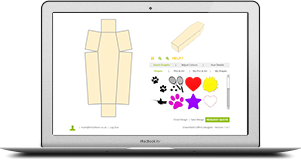 DIY Coffin Simulator
Create a Coffin
Use our bespoke coffin simulator to create the perfect way to say goodbye to your loved ones.
Call us on 01440 788866 to order a personalised coffin.
Greenfield Coffins have been the leading UK manufacturer of high-quality pictorial cardboard coffins for over 20 years. Our cardboard coffins are environmentally friendlier than alternatives, more affordable than heavy wooden coffins, and can be delivered throughout the United Kingdom and Europe.
Contact the friendly experts
Greenfield Creations Personalised Cardboard Coffins
Our ethos is to ensure that bereaved families receive the best attention at all stages of what can be a very sad and difficult time.
There is a lot to organise in what can often be a stressful and difficult time. Participating in funeral arrangements can sometimes help people to come to terms with their loss.
Our promise is to provide service and variety of coffin choices, that surpass all the desires and expectations of the bereaved. We adopt an enlightened approach to today's changing attitudes towards conventional practices by offering an alternative to the sometimes unsatisfactory choices available. We encourage people to have the coffin they really want. Our hope is, that by helping you have the personalised coffin of your choice, we make a difference to you and your family.
Whether you are considering your own arrangements for the future, or you are trying to choose a suitable creative coffin for a loved one, we know how important it is that the choice you make is the right one. If you are organising a funeral for a member of your family or a much loved friend, you will want their farewell to be personal to them, this does not need to be at an expensive cost to you.
The Greenfield Creations cardboard coffin, manufactured from Corrugated cardboard, is a strong, sturdy, but lightweight coffin that has been developed for consumers wanting an 'alternative' to the traditional, without compromising on style or design. Over the last few years, demand for 'alternative' and more cost effective funerals, has increased dramatically.
People are as different in death as they are in life and a personalised coffin can pay tribute to the person who has died.
Our staff will be glad to answer any questions that you may have about our cardboard coffins.
"First of all I'd like to extend my thanks to you and your colleagues at Greenfield Creations for supplying a beautiful floral cardboard coffin for my Mothers' funeral. We were happy with the coffin and it was a pleasure dealing with such a professional and efficient team at such a difficult time."
C. Osborne
Our Testimonials