Although it is a sad and difficult time, arranging a funeral is an opportunity to make choices that will celebrate the life of the departed. During this mournful and stressful time there are many arrangements to be made. One of the most important decisions is selecting the most appropriate coffin.
There are now so many more options than just traditional wooden coffins. Personalised coffins provide a great way to celebrate someone's life in pictures as well as giving additional environmental and cost benefits.
Whether you're leaving instructions for your own funeral or find yourself planning a funeral for a loved one, choosing the right coffin is crucial. The coffin should reflect the deceased's wishes and their life. By opting for a pictorial cardboard coffin, you really can add a personal touch to the funeral.
Here at Greenfield Coffins, we have been creating cardboard coffins for over 20 years. Not only do they provide many cost and environmental benefits versus a traditional wooden coffin, but they also enable the deceased to be remembered for their life, achievements and passions.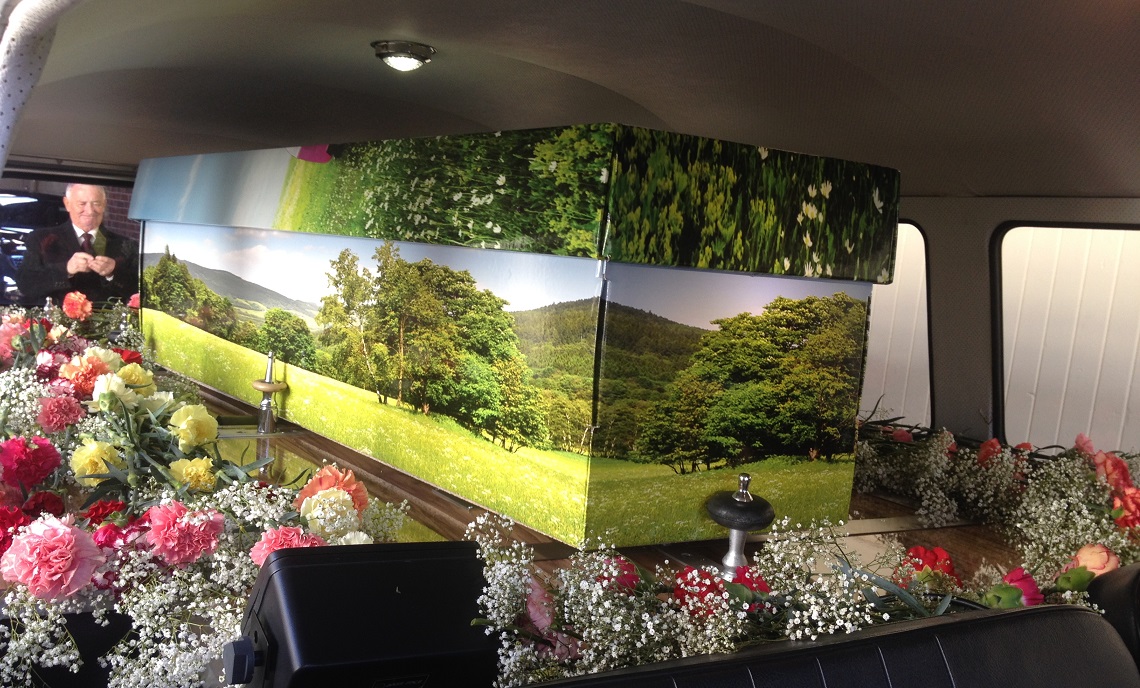 We can help you to choose from hundreds of our own designs or work with you to create your own bespoke coffin design. What better way to celebrate someone's life than sharing beautiful images with friends and family at their funeral?
So, whether you're considering a cardboard coffin instead of a traditional wooden coffin due to the environmental benefits, or because you wish to personalise your loved one's final resting place, we can help and support you through the entire process.
Each and every member of our team appreciates how difficult this decision can be and will be on-hand to help and support you. Contact us today and allow us to ease the pressure and help you commemorate your loved one with a beautiful personalised coffin.
Go Back