You may be one of the millions of viewers who watched the incredibly moving funeral episode of Coronation Street, where Hayley Cropper was laid to rest in a beautiful summer floral pictorial cardboard coffin designed and created by Greenfield Coffins.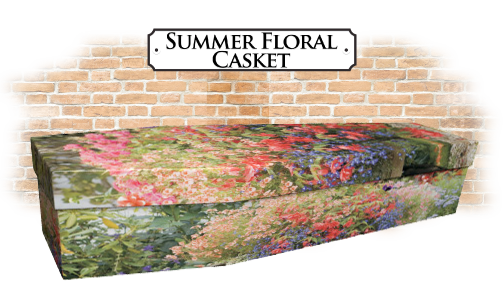 Personalised coffins are becoming more and more common, with many people wishing to step away from traditional and conventional funeral arrangements. We find it an honour to help grieving loved ones create something tasteful, memorable and bespoke. With the coffin itself often being the focal point of a funeral service personalised pictorial coffins are a beautiful way to celebrate someone's life and share memories with mourners. The carefully chosen cardboard coffin used for Hayley Cropper's funeral had a huge impact on many people.
In addition to the aesthetics of our personalised cardboard coffins, they are also often more cost effective than traditional wooden coffins and much more environmentally friendly – giving additional benefits and peace of mind.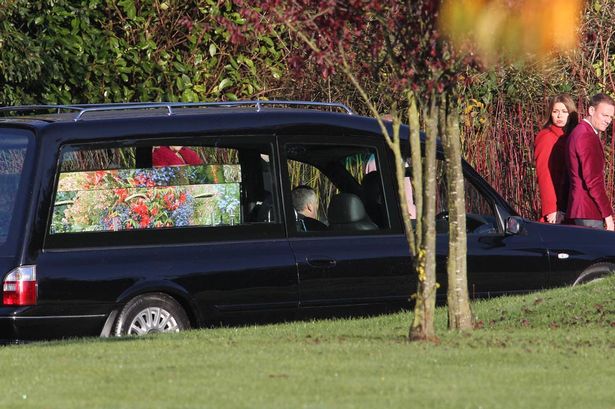 To find out more about the actual coffin used in Coronation Street, and how Greenfields became the chosen supplier, please see https://greenfieldcoffins.co.uk/about-us/latest-news/hayley-s-eco-friendly-floral-farewell/
You can also see the coffin itself, as it is now on display at the Coronation Street visitor centre. For more information about the official Coronation Street tour, which is due to end this year, please see http://www.coronationstreettour.co.uk/ or to see what others thought of their trip behind the scenes, go to http://www.tripadvisor.co.uk/LocationPhotoDirectLink-g187069-d6510964-i117412191-Coronation_Street_The_Tour-Manchester_Greater_Manchester_England.html#117412191